Wine seminar - wine tasting and expertise
---

What is wine? How is it made? How is it affected by varieties, climate and wine making techniques? And just how can we discover and appreciate it to the full? We'll learn how to describe what you can see and smell in the glass and just what these mean. By the end of the evening, you'll be able to clearly define the wines you like – and why.
We aim to make wine approachable in a welcoming and enjoyable environment. This course is the perfect choice for wine lovers who are looking to deepen their understanding of what is in the glass. Join London-based wine expert Antje for a 3hr course taking the first step towards unlocking the secrets of wine.

Target group: Beginners and wine lovers alike

Group size: Min 8 - max 19

Course includes: Tasting of 9 different wines from various regions and varieties: 1 sparkling wine, 4 white and 4 red. We also provide a slice of tasty French tart during the break as well as bread, water and, of course, comprehensive documentation.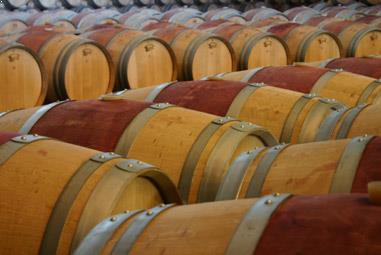 Preis pro Person: 80,00 €
Ort: München
Samstag 01. Juli 2017 - 19:30 Uhr bis 22:30 Uhr

*ausgebucht*
Falls Ihr Wunschtermin bereits ausgebucht ist, schicken Sie uns bitte eine E-Mail an info@einfachgeniessen.de. Wir setzen Sie gerne auf die Warteliste und informieren Sie, sobald ein Platz frei wird.
Seminar buchen ->
Gutschein bestellen ->
---
Weitere Wine seminars in English :
---
Kommentare unserer Kunden zu diesem Seminar
Alle Kommentare ansehen
"Enjoyable & educational! Instructor very good at giving info in short time."
"Great instructor! Friendly and knowledgable."
"I really enjoyded the evening and I feel I'll be able to choose a wine that I'm gonna like :-)"
Bruno Mendes,
"Very informative without being boring. The right amount of info for a beginner!"
Jennifer Quigley,